Visitors
FAQs:
What should I wear?
Whatever is comfortable for you. Depending on the season you will find sweaters and blue jeans, shorts and t-shirts, shirts and ties, pants and blazers, skirts and blouses, or "Sunday best" attire with even a hat or two. Children should wear comfortable clothing. They may play on the floor, work with art supplies, or go outside.
What will I experience on my first visit?
Upon arriving, greeters will welcome and guide you to our "Welcome table" in the foyer near the rear door. There you can find out more about our congregation, pick up a name tag and other printed materials about our faith. You are encouraged to join us for coffee and any snacks that may be available in the fellowship hall before and after services.
Will I have to stand up and introduce myself?
No. Although we begin our services with a welcome to our visitors, any response is purely voluntary.
What are the services like?
Each Sunday service and sermon is unique and by attending more than once, you will be able to get a better feel for who we are and what we do. A typical service may include readings and music selections from a variety of traditions. If our minister is not here, the service may be conducted by a guest speaker. During "Multi-generational" services, religious education classes do not meet. Activity bags are available for children on those service days.
Do I have to join right away to participate in church activities?
No. Though we hope you will join, you may remain a "friend" of the church. As a friend, you may participate in every aspect of our church except you will not be able to vote at our congregational meetings or serve as a member of our Board of Trustees.
How can I get involved?
Depending on your interests, there are a variety of ways to get involved at TVUUC! See our volunteer page for more information on programs and opportunities.
How do I know what is going on?
There are a few ways you can keep up with the activities at TVUUC:
Newsletter: Our newsletters are sent to members and friends either by e-mail or regular mail. Most members and friends who have e-mail addresses choose to receive the newsletter electronically; others prefer to receive it by regular mail. (Receiving it by e-mail helps us to save money and paper.) If you would like to receive the newsletter, you can sign up on the newsletter page.
Email Lists: The Tvuuc-el (an e-mail list) is an email discussion group that allows members and friends to participate in a variety of topics. The Announce2tvuuc list sends general announcement emails to the church community. To subscribe to either or both of these email lists, visit the TVUUC Mail Lists Information page.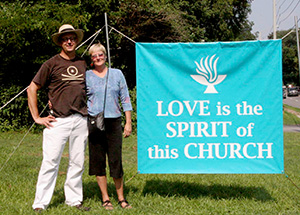 Accessibility:
| | |
| --- | --- |
| | Our facility is wheelchair-accessible and several designated parking spots can be found close to the front entrance. |
| | FM Assisted Listening System devices are available for those with hearing impairments. |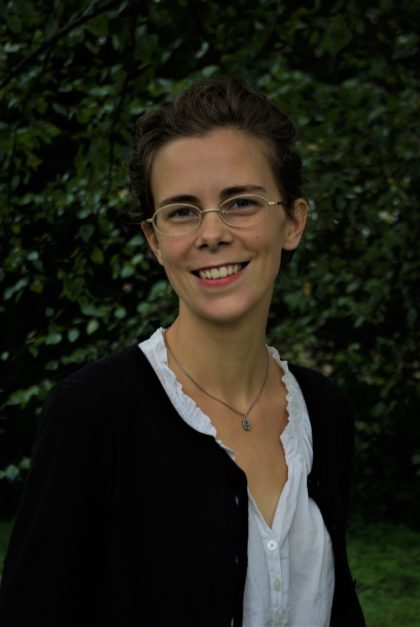 Still have questions? Reach out! Contact our Membership and Communications Coordinator, Lauren Hulse, at (865) 523-4176 x 105 or *protected email*