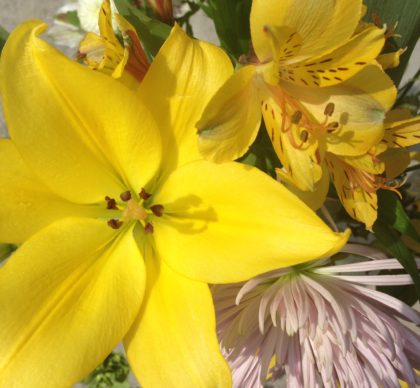 Would you like to honor a friend or loved one with the featured Sunday service floral arrangements?  Celebrating a milestone birthday or anniversary? Do you just want to put a smile on someone's day?  Show you care by donating to the TVUUC Flower Fund and one of our talented Flower Committee floral artists will create a beautiful arrangement for the sanctuary in honor of your loved one or special event.
Simply fill out the form below, send in your donation, and our Flower Committee will handle the rest!  If you have questions, please contact Flower Committee Chair Matthew Blondell via email.
Please Note: Flowers are to remain at the church, as they are used for other church gatherings throughout the week, taken to members who are ill, or given to Random Acts of Flowers.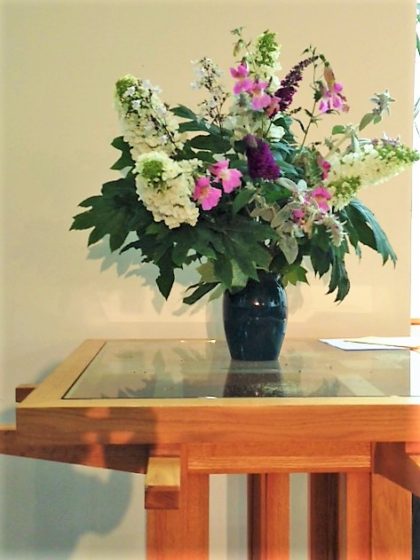 You may send donations to:
Tennessee Valley Unitarian Universalist Church
PO Box 11763
Knoxville, TN  37939
865-523-4176